1. Buy Pintrip
---
Pintrip is not just a travel- and experience guide, but we are also your ticket to our network of hosts all over Denmark, who offer memorable local experiences and locally produced products. With the purchase of a year´s membership of Pintrip, you get free access to visit all our hosts, who all offer between 1-3 pitches, where you can park safely and for free. The membership is always valid for a year, but from season 2023 it is also possible to buy a monthly membership.A Pintrip membership consists of a vignette that you have to put visible on the windscreen of our motorhome as proof that you are a valid member. Furthermore, the membership includes a membership card that you have to show the host on arrival. The season is always from the 31st of March to the 30th of March the following year.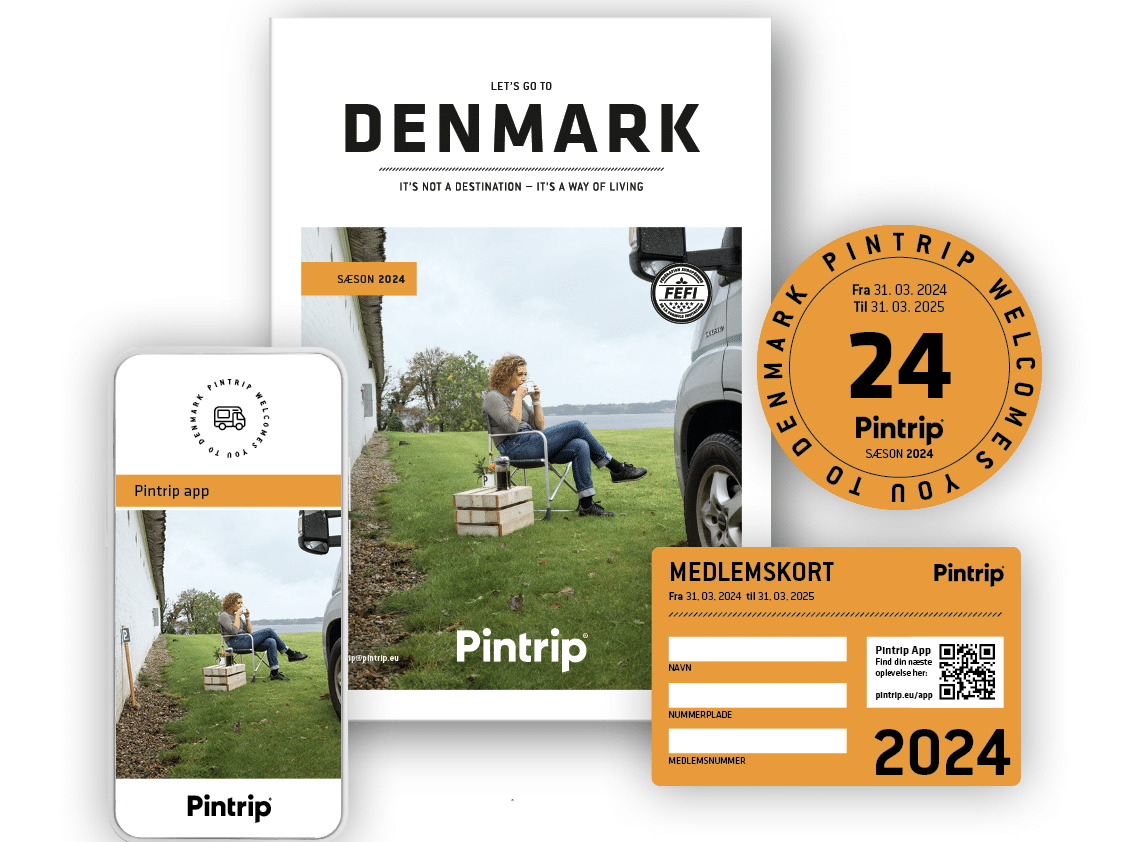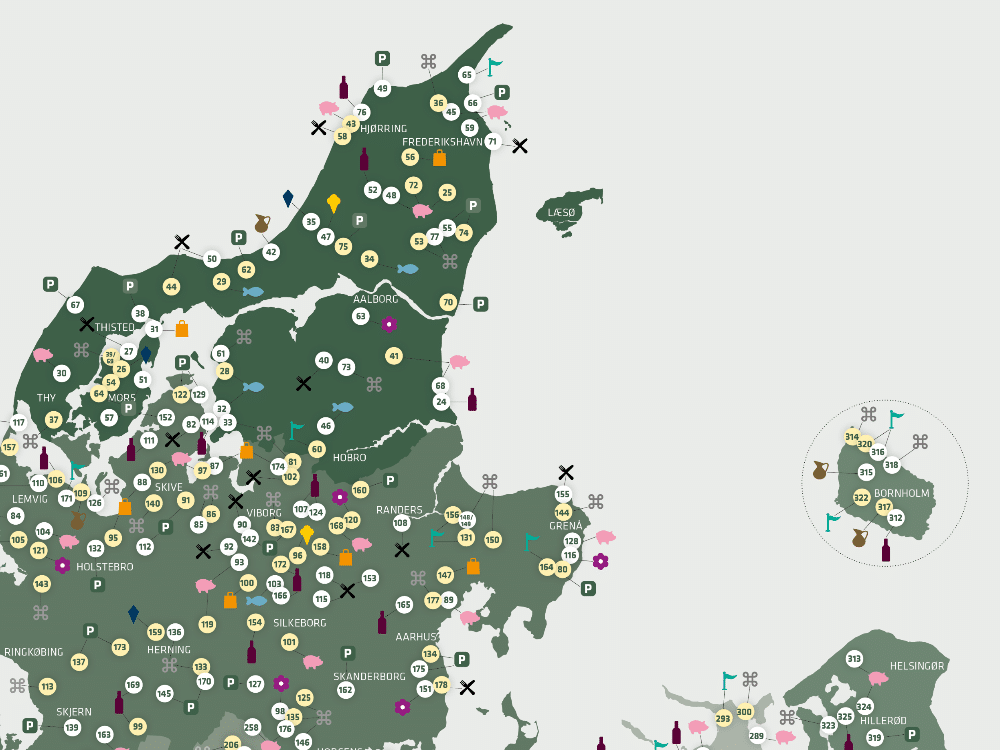 2. Choose your host
---
In season 2023 our network consists of more than 300 hosts all over Denmark. New hosts will be added to the Pintrip app throughout the season. The hosts each have a page in the guide presenting what their place has to offer. You are a guest of the host, and therefore the host also expects that you, as a guest, have familiarized yourself with what kind of place you are visiting and what the host offers. The pitches are free for a stay of 24 hours from the time of arrival, but please note that all facilities on site are optional offers, and payment must be expected.
3. Greet your hosts
---
All of our hosts are looking forward to meeting you. An important part of the Pintrip concept is the meeting between guest and host. You must always announce your arrival and show your membership card to the host. In this way the hosts can also be sure that you are a valid Pintrip member. We hope that all Pintrip-members will make it an unforgettably, good experience for our hosts to welcome you. An important part of the Pintrip concept is the meeting between guest and host, so always greet and say goodbye. It means so much to the hosts, just as it means everything to us that both guests and hosts have great experiences with Pintrip.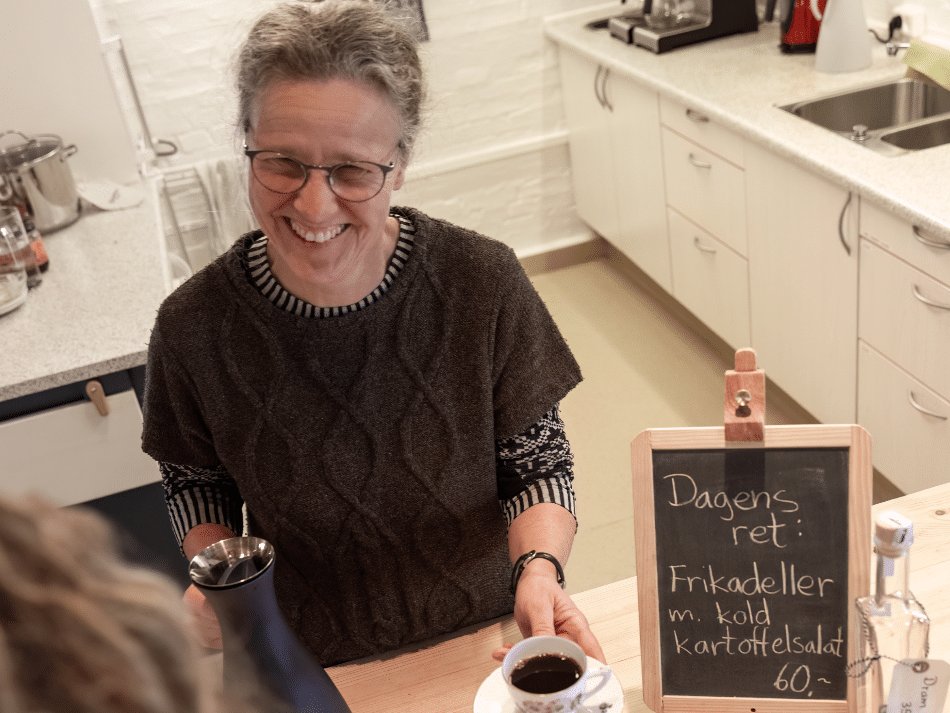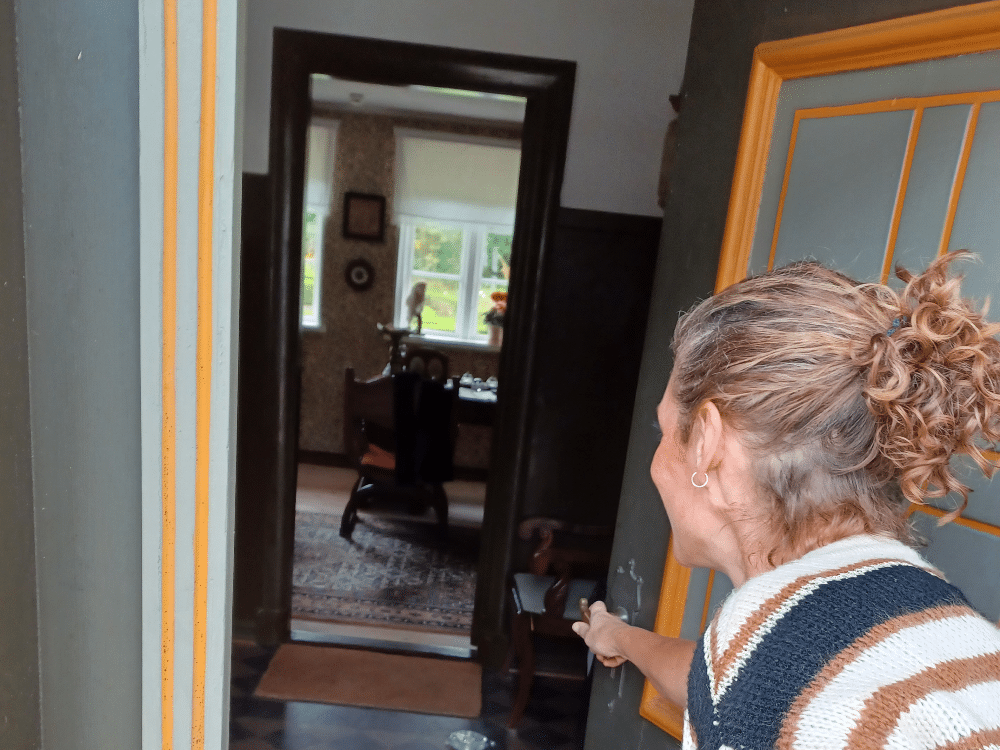 4. Enjoy the experiences
---
Now all you have to do is to enjoy your vacation and take in all the experiences. Discover regional dishes or specialties from the hosts' own production. Get to know new people and local areas.
Pintrip is your ticket to a special piece of Denmark. Meet passionate hosts, enjoy locally produced products, get local experiences – and at the same time park safe and for free.